The Magic Millions National Racemare and Broodmare Sales proved a watershed moment for Suman Hedge Bloodstock with the company completing the sale as the 3rd biggest buyer in a particularly strong sale.
In a sale that was stacked with quality, SHB was able to secure 14 mares for a total spend of $7,195,000 averaging $513,929 with just the Yu Long Investments managed Written Tycoon Syndicate and powerhouse Victorian outfit Rosemont Stud spending more.
SHB Proprietor Suman Hedge was delighted with the sale outcome.
"This is the strongest and most competitive mare sale in the country so to come here and secure 14 beautiful mares for our clients is very pleasing," said Hedge.
The company kicked off early in the sale purchasing LOT 517 a stunning Group 2 placed mare in Miss Canada from the Yarraman Park draft for $750,000.
"It's probably not right to have favourites but for me, this was the mare I wanted most of all, she just oozes quality and has so much presence. We have the luxury of some very attractive stallion rights in our keeping and this mare will be sent to Zoustar to start her career."
Talented mare Hindaam was another beauty to be snapped up by SHB with the Shadwell Dispersal offered mare fetching $1,000,000 after a spirited bidding duel.
"Hindaam was pound for pound the most talented racemare we were able to purchase, her record might not suggest that but she was a genuine Group 1 horse ability-wise and we were delighted to pick her up. She is another mare we have slated to visit Zoustar which we believe is an ideal mating for her.'"
Futooh, a listed winning 2yo daughter of Sebring was another key SHB acquisition with the Shadwell offered mare who is in foal to champion stallion I am Invincible purchased for $1,200,000.
"Of the pregnant mares she was right at the top of the list for us, a beautiful mare with a nice fast commercial pedigree and a cover to one of the best stallions in the country she ticked a lot of boxes."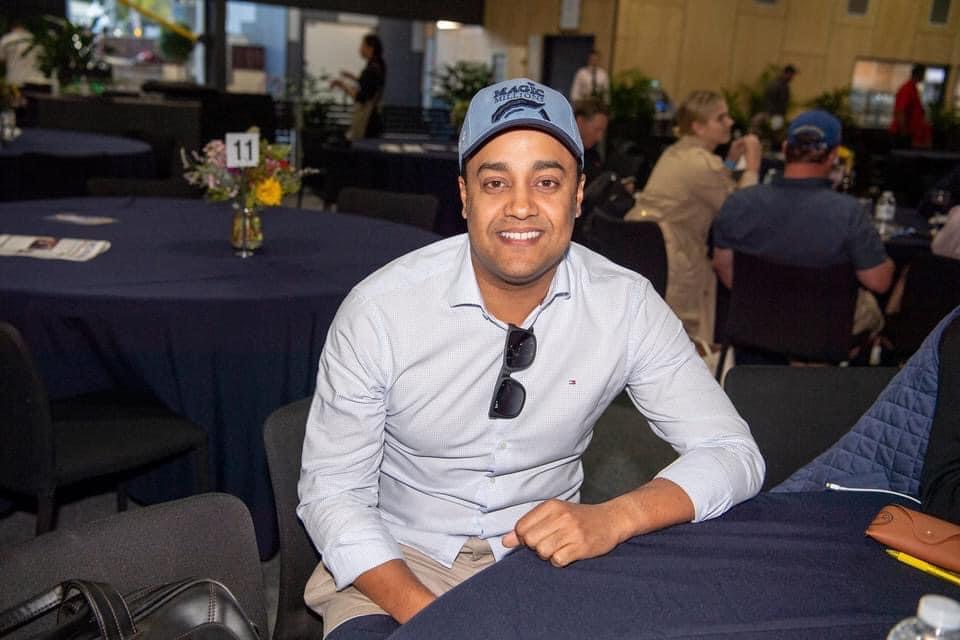 SHB also was active with the Woodside Park Stud dispersal purchasing 6 mares offered all in foal to champion stallion elect Written Tycoon.
"We had a lot of knowledge about these mares and just hand-picked the ones we liked the most. There was a good selection there and they obviously had great pregnancies so we were very aggressive."
SHB was particularly pleased to secure the listed winning mare Hell or Highwater late in the sale for 850K.
"Hell or Highwater was the pick of the litter for us, she was a fast mare herself by an outstanding stallion and has already produced a couple of lovely foals by Written Tycoon, we were not leaving without her."
Hedge is very satisfied with the results from the sale and feels it is a line in the sand moment for his young company.
"Three years ago we started and didn't have a single client, this year we have been pretty consistent and a relevant force. We have worked particularly hard to get to this point and it's satisfying but it is not the end game, this is just strong motivation to work even harder and get better results next year."