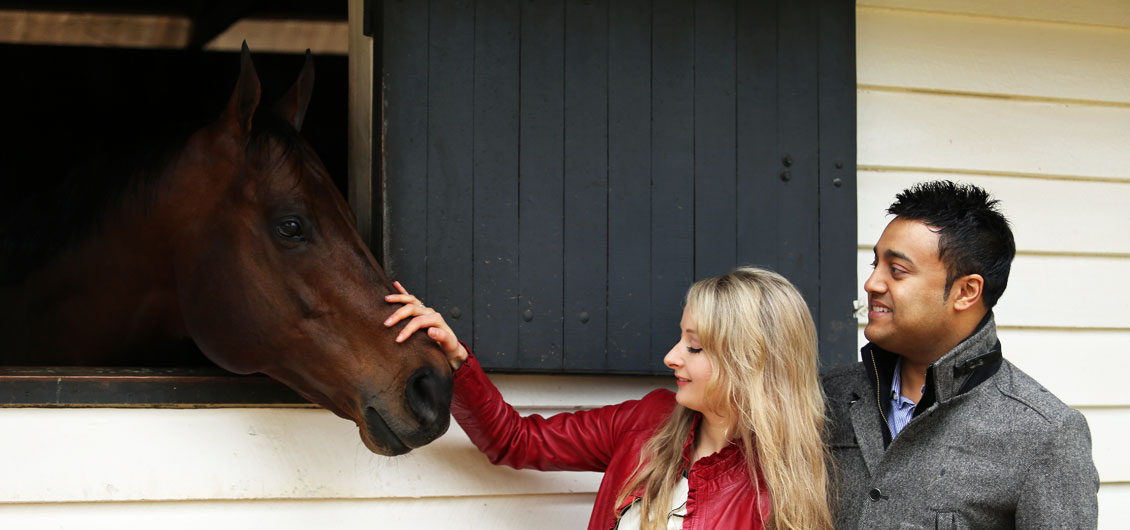 ABOUT SUMAN HEDGE
Suman Hedge was born in Hobart Tasmania, a son of Indian immigrants Suman's father practiced as a General Practitioner initially in Tasmania and then in the South West of Sydney when the family moved to NSW in 1979.
Suman developed an interest in horse racing in 1986 after backing the Melbourne Cup winner At Talaq and subsequently following this horse's career at stud. Following 10 years of self-teaching Suman secured a job working as John O'Shea's Racing Manager when that trainer commenced training at Randwick in January 2000.
Suman then went on to become General Manager of Iskander Racing where he was involved in the brokerage of numerous deals before diverting to the stud scene with a job in Nominations Sales at Eliza Park Stud.
After a brief stint Suman moved on to become Nominations Manager at Woodside Park Stud where he was heavily involved in the emergence of that farm into one of the premier nurseries in Victoria.
After a 2 year stint Suman moved to Matchem Racing and Genetics where he was appointed General Manager and was instrumental in the growth and acceptance of the concept of Thoroughbred Cardio/Biomechanical/DNA testing as well as the growth of the syndication company from 4 horses to over 23 horses.
After 3 years at this company and with the recent success of Written Tycoon and Zoustar, Suman decided the time was right to move on and parlay this success into his own company establishing Suman Hedge Bloodstock in March 2018.
On the home front Suman was married in 2009 to Natalia Murashova with the pair settling in the North West of Melbourne since 2013. Natalia has also been actively involved in the industry as an employee of Matchem Genetics working specifically on DNA testing. The pair work closely together and share the same passion for achieving excellence in the thoroughbred breeding and racing industry.