Fresh off some impressive pinhook results investor group Myrrh Australia has again been an active participant at this year's series of weanling sales securing 8 weanlings via Suman Hedge Bloodstock.
The group which was established last year enjoyed some outstanding results from its initial weanling purchases from 2018 selling a Deep Field filly for $200,000 ($85,000 purchase) and a Zoustar colt for $1,000,000 ($200,000 purchase).
The company kicked off this year's purchases at the William Inglis Australian Weanling Sale purchasing LOT 145 a colt by Rubick out of the Starcraft mare Zvezdy for $72,500.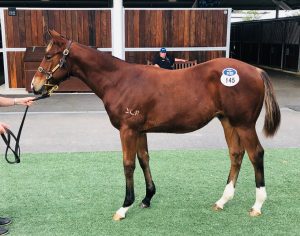 This colt offered by NSW based Carramar Park sire Rubick who has started his stud career in promising fashion and comes from a strong European family which includes highly regarded young Cambridge Stud stallion Almanzor.
We then headed to the Magic Millions National Weanling where 7 more weanlings (5 colts, 2 fillies) and a total spend of $892,500.
The first of these purchases was LOT 8, a colt by highly regarded young stallion Capitalist from the Exceed and Excel mare Belhamage for $100,000.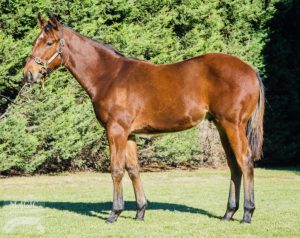 This racy colt offered by NSW based farm Lime Country is from the first crop of Newgate Farm based Capitalist, a former Golden Slipper winner from the stakes placed Exceed and Excel mare Belhamage.
We did not have to wait too long to strike again purchasing LOT 20, a colt by first season sire and former Caulfield Guineas winner Divine Prophet from Bold Beginning for $52,500.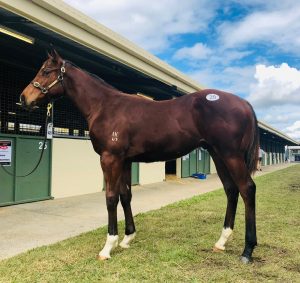 This athletic colt offered by NSW based Edinburgh Park was a great representation of his sire and comes from the highly successful Bold Promise family also responsible for Merlene and Capitalist.
Next up we purchased our first filly, securing LOT 207 a filly by American Pharoah from the High Chaparral mare High Valyrian for $200,000.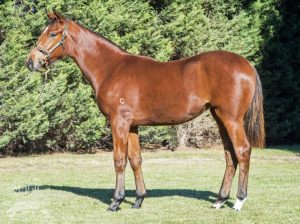 This filly was also offered by Lime Country and was a horse that was very popular and on a lot of short lists. After a prolonged bidding war we prevailed and look forward to presenting this filly who is a from a daughter of high quality race mare Shania Dane and from the family of Group 1 winner Summer Passage.
Next we snapped up another colt by Divine Prophet, a stallion who's progeny impressed us with their natural athleticism and good looks, this colt LOT 378 from the High Chaparral mare Ninth Chance was secured for $100,000.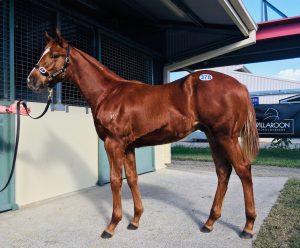 This colt offered by Victorian breeders Willaroon Thoroughbreds was a lovely loose moving horse and comes from a half-sister to former leading sprinter/miler Planet Ruler.
We didn't take too long to strike again picking up LOT 387, a flashy filly by leading stallion Written Tycoon from the Flying Spur mare Okaylah for $90,000.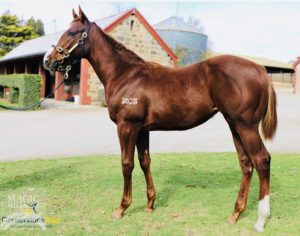 This filly offered by leading South Australian farm Cornerstone Stud is very much true to type to her sire and is from a stakes placed mare familiar to Suman Hedge Bloodstock with one of her previous foals Ambitious Gem also pinhooked by the company for a successful result.
Our next purchase was our most expensive pinhook LOT 572 a stunning colt by champion racehorse and proven sire So You Think from the city placed Northern Meteor mare Third Degree for $250,000.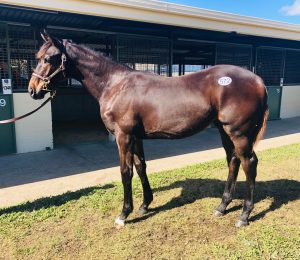 This colt offered by up and coming Queensland farm Telemon Stud was a must have purchase from the sale. His sire So You Think was a champion racehorse and is forging a terrific reputation as a stallion whilst his dam by Northern Meteor was city placed and a daughter of stakes winner Fullazz.
Importantly this colt is also a ¾ blood brother to Group 1 winner D'Argento.
We finalised our purchases at this sale picking up LOT 671 a lovely forward colt by Astern from the Oasis Dream mare Arabian Night for $100,000.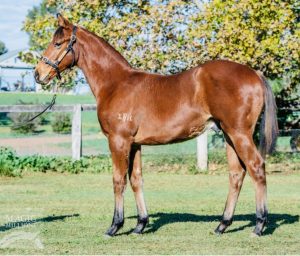 This strong colt was offered by Kitchwin Hills was a fine advertisement for his sire Astern a Group 1 winner of the Golden Rose and is from Arabian Night a mare from a family bristling with blacktype performers. We loved this horse and feel he will be very popular with buyers next year.
All weanlings purchased have been moved to Milburn Creek in NSW who's Manager Scott Holcombe was heavily involved in the purchase of these horses as he was in 2018. Milburn Creek is regarded as one of the very best farms in Australia and is an integral component to the success of these pinhooking ventures.
All in all the Myrrh Australia is delighted with its new additions and hope it can achieve similar success to the stellar results achieved in 2019.
Time will tell but there is certainly a nice group of horses to be offered and genuine reason for optimism.