A big first year of trading recently completed for Suman Hedge Bloodstock with the end of the racing season.
It has been a busy year for the company with a lot of travelling both domestically and abroad and some nice results for our loyal clients.
Last year the company started a new venture with investors called Myrrh Australia. The investment is a 5-year project which is centred around weanling pinhooking as well as general breeding stock trading.
In 2018 the company purchased 4 weanlings and 9 mares with the idea of trading everything the following year.
The venture has proven a big success with the weanlings in particular selling very well with a couple of stand out results.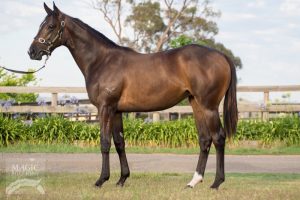 In January a Written Tycoon filly out of Helping Hand that was originally purchased for $65,000 was sold at the Magic Millions Premier Yearling Sale for $170,000 to Chris Meagher Racing.
Moving on to March the venture sold its 2nd pinhook, a Deep Field filly from Gooniwiggal originally purchased for $85,000 for $200,000 to McEvoy Mitchell Racing.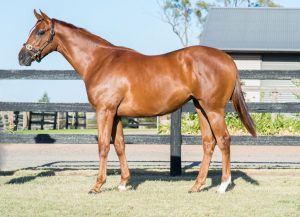 These two results set a positive tone but nothing was to prepare the group for what was in store in April.
The group took a Zoustar colt from Madamesta to the William Inglis Easter Yearling Sale in Sydney. The colt had been purchased least year at the Magic Millions National Weanling Sale for $200,000 from the Widden Stud draft.
Offered for sale in sensational order by Milburn Creek the colt proved incredibly popular with strong interest from Northern Farm in Japan and Orbis Bloodstock.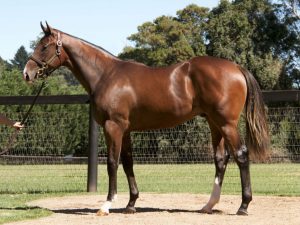 After a protracted bidding duel Orbis Bloodstock eventually secured the colt for $1,000,000, an astonishing $800,000 margin for Myrrh Australia and an Australasian record for a pin hooked weanling.
By the end of the season with all mares and weanlings sold Myrrh Australia ended up with a healthy profit and has started the 5-year tenure in perfect order.
Suman Hedge Bloodstock was very active at the recent Weanling, Racing and Broodmare sales conducted by William Inglis and Magic Millions.
All up the company purchased 8 weanlings spending $965,000 and 12 race/broodmares for $3,405,000.
A feature of the race/broodmare purchases was teaming up with old employer Woodside Park Stud on 8 mares for $2,075,000. These mares are all scheduled to visit their resident gun stallion Written Tycoon so will have every opportunity for success.
The year also brought together the first overseas tried horse purchases for Suman Hedge Bloodstock with two staying prospects purchased from Germany which have both proven to be very good horses.
Schabau, the first horse purchased was identified by Suman Hedge Bloodstock in July 2018 after an impressive run in Hamburg.
After some protracted negotiations a deal was struck with the assistance of Holger Faust's HFTB and Schabau was purchased and moved to trainer Rob Hickmott at Caulfield.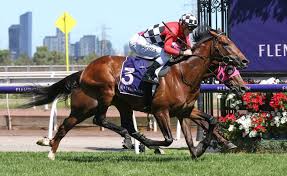 Schabau made an instant impression winning 3 starts consecutively and becoming ruling favourite for the Melbourne Cup before unfortunately sustaining a leg injury which will result in an extended break from racing.
Suman Hedge Bloodstock completed its 2nd German purchase acquiring a majority share in Django Freeman in December 2018.
The then 2yo colt had shown nice ability in his 3 starts at that time winning twice and finishing a close up 3rd at Group 3 level in the Winterfavoriten.
Suman hedge Bloodstock completed a unique deal in partnership with HFTB, to race Django Freeman with the current German owners until the Group 1 German Derby and then send the horse to Australia to be trained by Robert Hickmott and set for feature spring staying races.
The purchase proved very astute with Django Freeman winning first up at Group 3 level in the Bavarian Classic in Munich which led to the colt becoming ruling favourite for the Derby.
Django Freeman then ran 2nd in the Group 2 Union-Rennen over 2200m in Cologne to Laccario before running a very brave 2nd in the Derby to the same horse.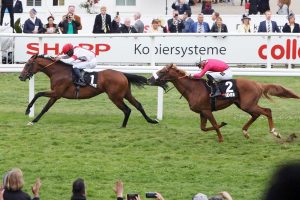 Some of Django Freeman's connections including trainer Rob Hickmott ventured to Germany the week of the Derby and thoroughly enjoyed the experience which was still very positive in spite of coming so close to glory.
From a racing perspective it's been a very good year for Suman Hedge Bloodstock with a number of horses that were selected as yearlings racing well for former employer Carbine Thoroughbreds.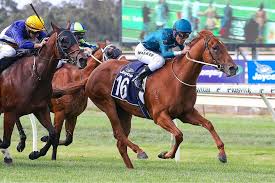 Over the course of the year the likes of Mystery Love, Superhard, Miss Norway, Boomstock, Ruban Bleu, Dame of Thrones, Peace Brother, Medieval Miss, Chevaux and Roar were all winners for Carbine Thoroughbreds.
The group were highlighted by unbeaten filly Mystery Love who emerged as a high class 3yo and won at Listed level at her most recent start in the Bendigo Guineas over 1400 metres.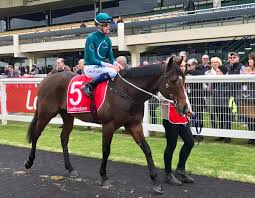 Mystery Love and the lightly raced 4yo Boomstock (also trained by Mick Price) both look to have bright futures and should enhance their reputations in the coming season.
Never sitting still the company was also active at the yearling sales in 2019.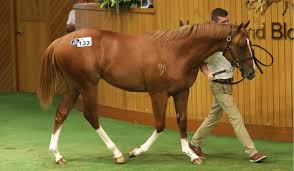 First up the company struck in New Zealand purchasing a striking colt by Rubick out of Kim Dynasty from the Waikato Stud draft for $360,000 in conjunction with leading trainer Ciaron Maher.
The athletic colt who was one of the best movers at the sale has broken in particularly well and impressed everyone who has handled him to date. He looks a sharp early colt with good prospects to race as a 2yo.
Suman Hedge Bloodstock completed its yearling purchases in Adelaide topping the Adelaide Magic Millions Yearling Sale with a lovely Dundeel filly out of Swan River offered by Rushton Park Thoroughbreds for $250,000 with top trainer Tony McEvoy.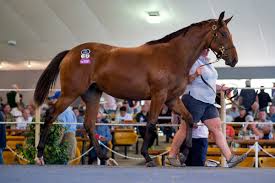 This filly has broken in well and is a very fluent mover who shapes as a nice late season 2yo and classic 3yo.
Managing Director Suman Hedge reflected on a good year for the fledgling company.
"I'm rapt with how everything has gone, we've jumped out of the blocks well and delivered some great results for our key stakeholders", said Hedge.
"To achieve a record 7 figure pinhook result for Myrrh and buy a couple of high class European stayers with our first two purchases has been terrific, and will hopefully lead to more people getting behind us and giving us greater opportunities to buy some more horses".
Hedge also reflected on clients and associates.
"We jump up and down and give ourselves pats on the back when things go well but ultimately we can achieve nothing without great clients and associates. My core group of owners led by Myrrh Australia have been the lifeblood of the company, whilst our associates Milburn Creek and Rushton Park Thoroughbreds have been critical to our success".
"We will continue to work hard and spend every client dollar like it's our own and hope we can have similar success in season 2019/20".